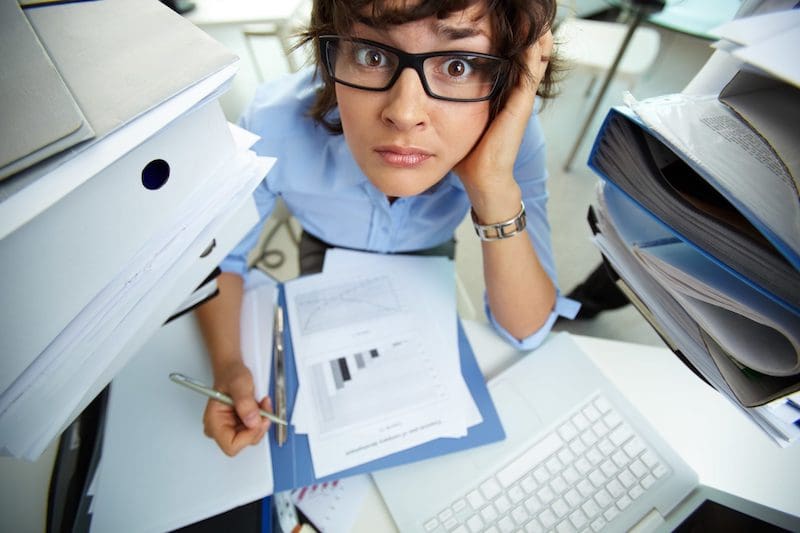 Tech recruiting has taken on a life of its own. Hiring developers or software engineers poses a problem for companies without enough HR bandwidth.  Online job boards and hundreds of incoming resumes can easily overwhelm HR departments without the available resources needed to find specialized tech skills. Hiring for specific roles in technology and web development requires a certain amount of access to talent pools, developed vetting systems, and an understanding of useful qualifications for an important long-term tech position. A recruitment agency fills an important gap by stepping in for the recruitment process and providing companies with qualified candidates they can hire directly. 
Today, about 77% of companies use agencies to source external talent. Nothing puts a damper on your company's growth momentum like getting stuck in the hiring process or extending resources to hire the wrong candidate, have someone quit two months into training, or realizing they are not a good fit for the company. Recruitment agencies like CodersLink specialize in finding qualified and experienced candidates for tech roles. We have the candidates, send them over, and your company handles the rest. 
See how an investment in hiring specialized talent from LATAM looks like. GO TO CALCULATOR
Ready to hire top tech talent?
 The Function of Recruitment Agencies and How They Bolster HR Teams
According to The Economist, four-fifths of CEOs worry about skill shortages and many see recruiting and retaining skilled workers as a central preoccupation. This number has increased in recent years, as demand has skyrocketed and the hiring environment has changed. Startups and mid-sized companies often struggle with hiring for specific and specialized tech roles. Many HR departments find themselves lacking in resources, time, and the needed background to find unique pools of tech talent with specific skills and experience. Many HR teams are simply at a loss as to where and how to look for reliable tech talent. 
As Business Insider reported in late 2019, the war for tech talent is fierce. Even large players like Goldman Sachs worry about their ability to hire and retain top talent. As Goldman Sachs former CEO ( now senior chairman) Lloyd Blankfein told the magazine, "…You're only as good as the team you have. To me, if you get up out of bed and you're not worried about the state of your team, you're basically not being a good manager." Even with 40,000 people at the firm, Blankfein described the constant worry about losing a valuable team member or not being able to recruit one in time to fill the necessary gap. 
Hiring is expensive and time-consuming, as is the recruitment process, but companies that struggle with retention or are looking to have an adequate and experienced employee stick around for the long haul, need recruitment efforts that focus on finding a long-term placement from the start. Otherwise, your HR team may be wasting time bringing in the wrong candidates. Having access to a direct pipeline of qualified tech candidates without having to do the deep digging yourself is a powerful asset to any HR manager or team leader that may not be overly experienced in hiring for specific tech roles. 
How Does a Recruiting Agency Help My HR Team?
Top-level managers understand that recruiting and hiring methods have changed considerably in the last ten years. As Harvard Business Review outlines, many tech startups and major companies have transformed their recruitment efforts and hiring practices to increase retention and accommodate the different needs of companies during different stages of growth.  As remote work becomes commonplace and tech talent is spread across continents, finding specialized talent with unique skills demands improved recruitment techniques, access to vetted pools of qualified candidates, structured, effective assessment tools, and defined valuable characteristics (technical experience and soft skills). 
The improvement of hiring metrics and transforming traditional hiring practices is at the forefront of what we do here at CodersLink. A recruiting agency like us fulfills several major functions for an HR team:
We provide access to a larger pipeline of qualified talented individuals 

Access to untapped talent pools 

Save companies money and hassle in recruitment

Reduction in hiring time and CVs reviewed per hire

Streamline the process and send quality candidates 

We eliminate cumbersome tasks that drain resources from depleted or small HR departments such as ensuring compliance with foreign hiring laws and completing paperwork (we take care of visa and/or consular requirements) 

Provide options to companies for how they want to hire: hire remote workers, relocate foreign workers to the U.S, or hire on a temporary basis 
Check out our ROI Calculator to find out how transforming your recruitment practices can save your company money and resources. 
What is the process? 
When a company hires a recruitment agency for a permanent hire, they are basically handing over the most difficult part of hiring a new employee: knowing who is qualified and getting them in the door for an interview.  A recruitment agency will partner up with you and discuss the qualifications and  type of tech role you want to fill. CodersLink will then access their pool of vetted candidates and choose ones that might be a good fit for your particular needs. 
Companies that Benefit From Using Recruitment Agencies 
Recruitment agencies— often called staffing firms— offer a specialized service that helps companies bypass the needle-in-the-haystack part of recruitment that includes posting on job boards, sifting through hundreds of resumes, spending hours on interviews, or making callbacks that go nowhere. CodersLink has spent years working in Mexico and cultivating relationships with highly-educated and trained developers. 
Recruitment agencies are beneficial for:
Mid-size businesses that might not have HR power to handle hundreds of applicants and resumes

Startups that are looking for a great permanent hire without expending a lot of resources and time on the hiring process itself

Companies looking to find a quality long-term employee but want to focus on the onboarding and training rather than recruitment 

Companies that are not particularly experienced in hiring for tech roles and need specialized talent

Any company looking to grow their team without worrying about recruitment and/or dealing with visa requirements 
Using a Recruitment Agency for a Direct Hire
When it comes to recruiting talent, companies have several options, and it all depends on their goals. There are a few ways a recruitment agency can help:
Direct hire or permanent placement: A recruitment

 agency finds tech talent

that will go directly into your team and payroll, whether in LATM (Latin America) or the U.S.
Staffing services or IT staffing: Source and hire fully dedicated remote developers in LATAM. From a single contractor to a whole team. Access managed payroll, benefits, and performance. 
On-demand specialized consultants or project-by-project basis: Source and hire talented remote developers in LATAM able to jump into a project in an on-demand and temporary capacity. 
With a permanent hire, CodersLink will simply deliver qualified candidates and they will be hired directly by your company. If your HR team is overstretched, our expertise steps in to ease the recruitment strain. We help with any legal or visa consultations at the beginning, but once we find possible candidates, your hiring process goes into effect and they become your employee. 
Some recruitment agencies that also help with HR payroll and benefits management are also known by their alternative name – PEO's or Professional Employer Organizations. They help businesses find, hire and manage without an extreme cost. Here's a list of the best PEO services in the market.
How CodersLink Helps Companies Find the Talent Without the Hassle
CodersLink has helped over 90+ growing companies fill essential tech roles through non-traditional hiring models. Whether the company is looking for a full-time long-term employee in a permanent hire or seeking to fill a specialized and temporary position for a vital project, our pipeline of educated, experienced, and highly-trained developers and engineers offers that kind of hiring versatility. 
CodersLink has partnered with several companies like OneInc, PayStand, and Amazon and provided their teams access to 12,000 specialized tech consultants in LATAM and the U.S. Proven benefits of managers using external talent from CodersLink include:
To assess people prior to hiring them as internal employees

Access to specialized and high-demand skillsets

To increase workforce agility/speed 

Ability to staff certain projects and initiatives
Our goal is to make the recruitment and hiring process easier for companies and to connect qualified and highly-trained developers with the right opportunities. Take on one of our partners, HUSL Digital, formerly known as UpTrending. They have a very specialized service they provide and use CodersLink as a recruitment agency to find bilingual talent in LATAM with particular skill sets. The right employee at the right company will make amazing things happen.
At CodersLink, we are dedicated to studying and building relationships with new talent pipelines in LATAM—a growing hub of tech talent— and forming connections between them and U.S companies looking to grow, scale, or staff their operations. Most businesses can't afford to take the chance on bad hires. We're here to help with that. Can't find the talent you need to fill an important tech role in your company? Connect with CodersLink and find out more. 
Is your HR team struggling to hire for tech positions? What is the hardest part about the recruiting process for your HR team? Let us know!