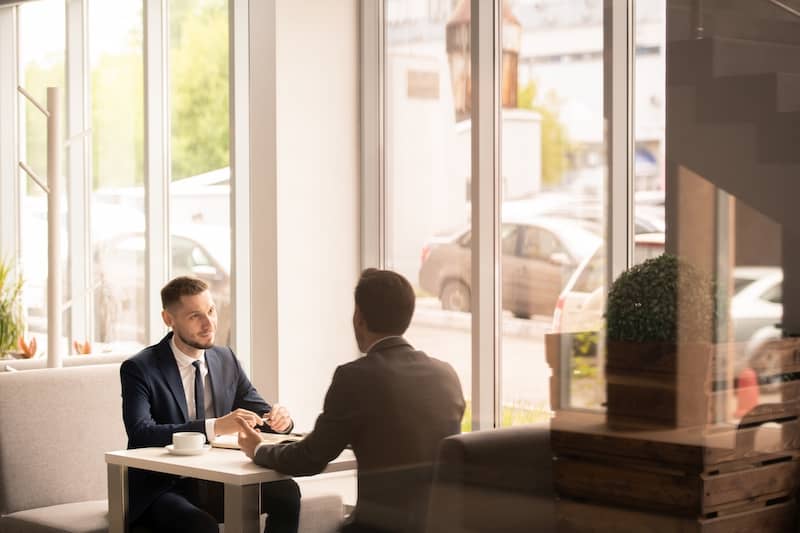 IT recruiters are specialists who focus on finding the best possible developers for the positions in front of them. This can be as an internal recruiter, individual headhunter, or as a part of an IT recruiting agency. 
More often than not, there's not much clarity about how individual headhunters or IT recruitment partners source these ideal candidates. Some say it's their secret sauce; others simply assume that they're just LinkedIn power users. 
However, suppose you're a company that's looking to tap into individual headhunters or an IT recruitment partner. In that case, it's quite relevant to understand how they are sourcing candidates – it will let you know if they have the necessary breadth, depth, and speed to meet your tech hiring needs. 
CodersLink has been in the industry for over six years and has sourced more than 15,000 developers and contacted more than 50,000 candidates. We evolve the way we recruit candidates almost every year, and it has helped us continuously improve our success rate in meeting our partners' needs. 
Here's our list of the top 5 strategies used by IT recruiters to find quality candidates.
Ready to hire top tech talent?
Social Media – LinkedIn, LinkedIn, and then maybe Facebook
The king of the strategies. The majority of today's recruiters will talk nonstop about how social media is their go-to for active candidate sourcing, especially LinkedIn. 
IT recruiters rely on LinkedIn Recruiter's paid membership to empower their active sourcing strategies with expanded search capabilities and unlimited direct messaging. 
However, there are also passive strategies that come in the form of organic posting and joining targeted groups to get involved in those communities.  
There's the added punch of employing inbound strategies for IT recruitment partners through social organic, content, and paid sources that can aim to target specific skills or a particular geographical location. 
The advantage IT recruitment partners have over individual headhunters is the scale and speed at which they can tap into multiple inbound and outbound strategies to find the right candidate in these mediums. 
Finally, there's Facebook and Twitter, where passive organic posts and sometimes active searching come into play, but at a lower scale and success rate.
Using social media for recruiting and hiring is a very effective way to reach new candidates. Still, you don't want to put all your eggs in one basket; even though I have said Linkedin is the go-to choice, 79% of job seekers use all social media apps in their job search, so include other channels in your recruitment strategy as well.
Industry Referrals – Friends, Ambassadors, Previously Placed Candidates, Existing Connections.
Referrals are another recruiter favorite, where the existing network built by an individual or a partner comes into play. This is usually thought of as an inbound tactic, as it is not easy to predict, and referrals can be very volatile. 
Nevertheless, employee referrals are considered an essential Human Resource best practice. Referred new hires are often a better (culture) fit; they are more engaged, less likely to leave, and more productive. Ideally, this type of program includes incentives that can be cash or non-cash benefits such as extra holidays.
It takes time to build, but whenever established, it can help pinpoint specific candidates that are not only suitable but also willing to answer an email or call from a recruiter as they've come from someone they trust. Thus saving time in your talent acquisition process.
IT partners have the added advantage of being able to structure and deploy referral strategies or ambassador strategies where they can tap into individuals looking to earn additional income in a pay-to-play scheme – you refer, and I reward you. 
Existing Community of Candidates
This strategy consists of starting to build a community around candidates that recruiters or IT partners come into contact with by providing them with a reason to stick around and continue to engage with you. 
It requires a higher level of commitment and structure to maintain, so it is often employed by IT and recruitment partners (stack overflow communities are a great example). 
Individual recruiters often boast about having 'databases' of developer talent, but most of the data end up being outdated and depreciates quickly. 
When done correctly, having an engaged and updated candidate community reduces dramatically the time it takes to find tech talent. 
Networking Events or Conferences
Even though they are unavailable at the moment because of COVID-19, networking events and large conferences provide headhunters with the ability to meet with prospective candidates face-to-face and take the time to build a relationship with them. 
There's a big investment in time and money – how much depends on the networking event's scale – so recruiters are not particularly fond of this strategy. 
Large conferences are attended by both individual recruiters and large IT partners. The latter often invest more money in attending the conference to have boots on the ground and brand awareness through tables and signage. 
Partnerships – Bootcamps and Universities
This strategy involves establishing partnerships with boot camps and universities in the areas where the recruiter or the IT partner is located. 
This strategy works as a passive channel, where depending on the available job opportunities offered, different candidates may or may not decide to apply or to contact recruiters with interest. 
Compounding Effect
Having a history in the industry pays forward, as efforts continuously compound and make future searches easier. 
For example, IT partners like CodersLink have the advantage of longevity and multiple recruiters to amplify and compound the number of quality candidates they can source at any given time. The more years they're in the market, the bigger a community they create, the easier it is for them to offer opportunities for them and find the right fit. It's a positive cycle. 
Individual recruiters that source candidates can do the same thing with their existing databases or existing LinkedIn connections. As time progresses, they become visible and have more from where to draw. They might lack the engagement and size that a formal IT recruiting agency has, but they can also compound their efforts. 
At CodersLink, we not only source and store candidates in a database, but we introduce them into a broader community that aims to help them improve professionally via tools, content, and course discounts. We believe that it's our responsibility to be engaged with them if we want to continue having a relationship that can turn into a successful placement. 
Closing thoughts and the future of IT recruiting.
How tech recruiters source developers have evolved over the years and are becoming more and more specialized as the rise and interest in hiring tech talent has exploded for the past ten years. 
Both individual IT recruiters and recruitment agencies have various strategies and channels to find the best developer or talent for the requirement at hand. For any company looking to evaluate the quality of candidates, the time-to-fill expected, as well as the type of talent they can source through recruiters or IT partners, look no further than their sourcing strategies. 
As a closing note, I believe that the recruiting world will transition into a hyper-specialized phase. Not only will there be recruiters sourcing based on Industry, but they will further specialize by role, seniority, and even programming language. Some are already doing this, but is it too soon? We'll see.