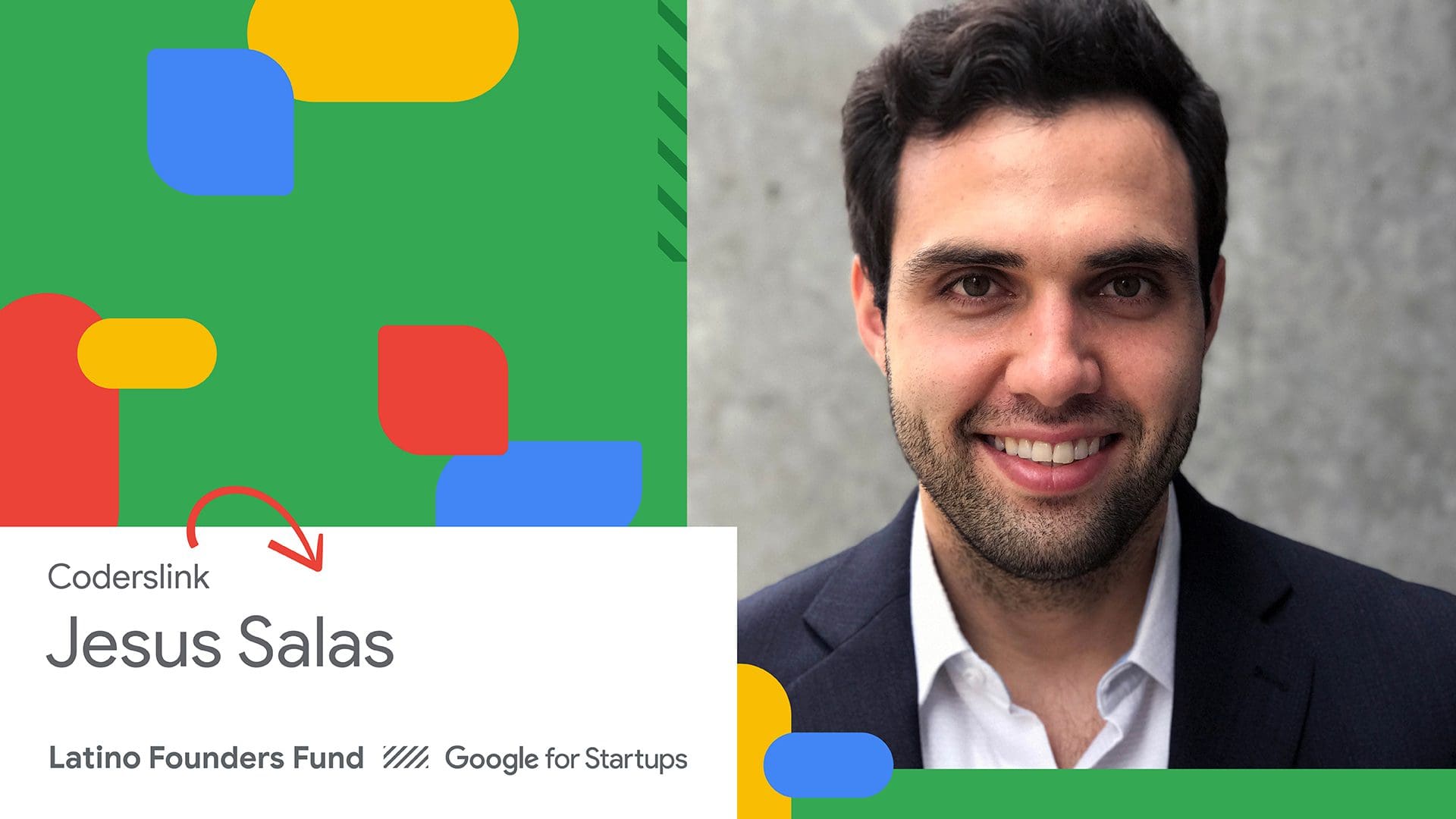 CodersLink is thrilled to be part of Google's list of 50 Latino-founded companies recognized in the Latino Founders Fund 2022 and a recipient of its generous cash award. Our journey to this point has not been easy or clear-cut, but it has been nothing short of highly rewarding and fulfilling. 
Companies are born when imagination merges with the drive to solve a problem. 
The problem at hand may present itself organically or out of necessity, but the startup's goal is to latch on to the opportunity and present a solution. In 2018, Jesus Salas (known as Tito), founder of CodersLink, found himself in a rapidly-accelerating industry faced with a problem, and it so happened that he was in a position to do something about it. 
A few years later, the company he built along with co-founders Jesus Lopez and Daniel Cantu is now part of Google's recognized Latino-founded companies. What an honor!
This award is part of Google's commitment of $7 million dollars announced last year—aimed to help Latino founders grow their businesses and support organizations already working with Latino communities. 
Ready to hire top tech talent?
What's the Story Behind CodersLink? 
Born and raised in Mexico, Salas studied in San Antonio, Texas, landing a job at a tech incubator program that connected the Texas-based incubator lab with Mexican startups. During this time, several companies approached him with a problem. These growing companies could not find the talent to fill some of their positions. Seeing as he had connections to the Mexico tech scene, they asked him to link them with Mexican developers ready to get projects off the ground. 
The tech talent shortage in the U.S. evident a few years back is still a topic of conversation to many in the industry today. In 2022, the job-to-developer ratio continues to be lopsided. For every five job openings, there is one software developer. This shortage leads U.S. companies to experience a slowdown in growth and innovation.
CodersLink helps companies avoid lagging due to a lack of tech talent. Through established connections with the tech community in Mexico, CodersLink performs the necessary groundwork to find and vet software developers and connect them with the right company. 
Who is CodersLink ? 
Early on, CodersLink realized there was a demand for skilled tech talent in the U.S. and set out to bridge that gap. In the company's early days, the link consisted of hiring software developers and physically relocating them to the U.S. 
Doing so involved a process of interviews, hiring, and facilitating the applicant's immigration status. In this way, CodersLink helped bring skilled Mexican developers to U.S. soil on a work visa or permit. 
The company ramped up its services in 2018 and 2019. When COVID-19 hit, we were positioned to help companies deal with office shutdowns and a newly-found demand for remote work. As companies sought to build reliable and committed remote teams, CodersLink had established the built-in resources, strategies, and a network of developers to provide the solution. 
And as the world of technology advanced, CodersLink adapted, exploring several models of remote team-building. Our driving force is the established presence on the ground in Mexico that connects us with a growing pool of talented software developers emerging from tech hubs like Guadalajara, Monterrey, or Mexico City. 
Of course, no startup story would be complete without the rough-and-tumble years of figuring things out, caffeine-infused late nights, couch-surfing, and emboldened young visionaries working endlessly to get things off the ground. Salas was not free from those early struggles—often sleeping on the floor next to software developers applying for the very jobs he was trying to fill. 
In 2022, CodersLink continues to employ cutting-edge solutions that help companies hire remote software developers. We empower meaningful connections, help companies solve problems, and develop innovative ways to encourage collaboration and drive impact. We admire innovation and hope to contribute to the big picture of tech advancements via the connections we make. 
We are honored to be part of Google's Latino Founders Fund and hope to live up to the challenge by living and breathing our company mission and using this moment for growth and innovation.  
Learn more about what we do and how our work aims to help companies reach their full potential by providing them with the talent and skills they need to get there.