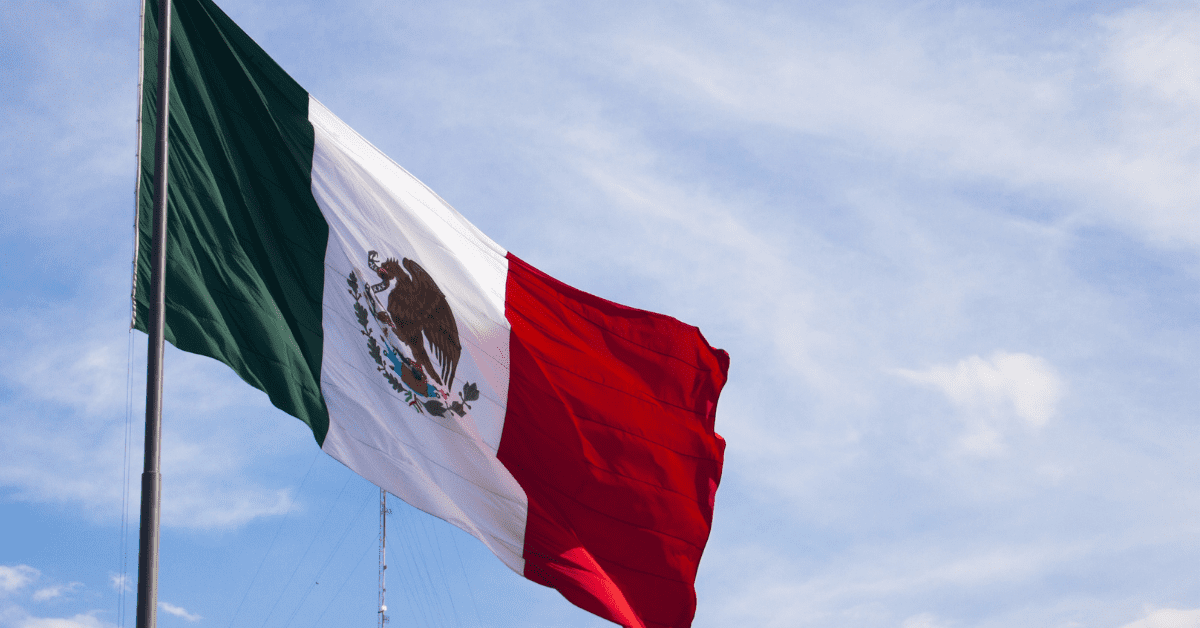 IT outsourcing is a strategic way for all companies to hire skilled developers while cutting back on time, effort, and costs. It's how growing businesses can build a team full of hard-working talent and surpass their goals without compromising their budget. In other terms, it's a smart move if your company looks to grow in a way that's effective and cost-friendly.
Over the past five years, Mexico has become an outsourcing hotspot. Large and small companies have established tech teams or hired remote talent in this region to support their continued growth. Notable names such as Amazon, Facebook, Uber, and LinkedIn work with developers in Mexico, while startups are beginning to do the same.
Though there are many reasons why organizations are turning to Mexico for IT outsourcing, they're not often discussed – until now. Here are five reasons why Mexico has become an outsourcing hotspot.
Reduced Costs
Currently, the cost of living in Mexico is almost 300% less than in the United States. This means that software developers in Mexico have a small economic need, often being paid 40-60% less overall than developers in the U.S. If reducing hiring and operating costs is the main goal for your company, it's important to note that Mexico has significantly lower labor costs compared to Europe and the U.S.
Value is also an important consideration, as within Mexico, salaries are low, but talent is high. Software developers in Mexico provide quality work for less than their North American counterparts. This is due to the Mexican government investing in its tech industry, so developers are given the education and training they need to succeed.
Outsourcing in Mexico also reduces compensation costs that come along with hiring top talent. You'll notice savings in areas such as benefits, paid vacations, and other in-house employee perks. Hiring software developers in Mexico will reduce the need for costly bonuses. 
Proximity to the United States
With more than 300 flights each day between the U.S. and Mexico, hiring software developers in this country is an easy way for organizations to build a talented team without worrying about the distance. Companies can bring in their new team members for training or fly to nearshore offices when needed. In addition, most of Mexico can be reached in under five hours by plane, reducing time spent traveling if an in-person meeting is required.
Countries such as India and the Philippines are continuously considered for low-cost outsourcing. However, unlike Mexico, these countries are thousands of miles from the U.S., making it difficult for businesses to create a tightly-knit team. It's much more challenging to get to know your employees when they're working across the world.
Similar Time Zones
When considering long-term growth, it's vital to note that hiring employees in similar time zones can be a major factor in a company's success. It allows you to fix issues in real-time, better collaborate, and prioritize prompt communication. As a result, team members can build stronger relationships and work on similar timelines. 
Mexico shares a maximum two-hour difference in time zones compared to the U.S. This makes it easy for teams to grow with one another, not worrying about missing deadlines. However, with countries such as India having a time difference of 10+ hours, it's harder to ensure your team is all on the same page when they're working on entirely opposite schedules.
Cultural Similarities
As with any country, there are specific differences between cultures to account for when hiring top talent. However, the similarities between Mexico and North America far outweigh the differences, especially when comparing work styles in Asian countries. Both Mexico and the U.S. celebrate a strong work ethic, workplace hierarchies, and an emphasis on technology.  
Employee retention is often a focus for most organizations, and hiring software developers that will fit naturally into your team is a great way to improve in this area. In addition, cultural similarities will allow you to look after your talent in a familiar way, rather than spending further time and attention trying to accommodate.
Growing Talent
Mexico has more than 130,000 tech graduates each year – a number that continues to increase. With the rise of specialized tech programs and training opportunities, this country has invested in its tech talent. For growing companies, this means there's no shortage of talented software developers to choose from. 
Cities such as Guadalajara are a part of Mexico's own "Silicon Valley," becoming hubs for anything IT-related. Well-educated professionals seek new jobs here, with 16 research institutes and 12 universities that produce almost 10,000 technical and engineering graduates per year.
Moving Forward
Ready to build your software development team in Mexico? There are three main ways you can get started:
Software Outsourcing

– For companies with development needs but not a tech focus, outsourcing part or all of their IT and Development needs to a Latin American-based company is the best choice.

Staff Augmentation

– This is an excellent option for growing companies who want to find quality talent at a much lower cost. These companies can hire employees to work remotely while integrating them into their core operations.

BOT (Build, Operate, Transfer)

– Great for companies that want to build a new office or an offshore team but do not have the bandwidth or the necessary know-how to do it without risk.

The BOT model

allows companies to partner with a local agency to hire and operate the staff until it reaches a sustainable point to be transferred entirely to the company.
Regardless of your choice, know that CodersLink is here to make the hiring process more manageable. We empower scaling companies to build, grow, and manage remote tech teams in Mexico through remote staffing and direct placements. We'll ensure you're hiring first-rate talent to continue developing your technology teams, fill skill gaps, and respond to scaling needs. Contact us to get started!
Ready to hire top tech talent?