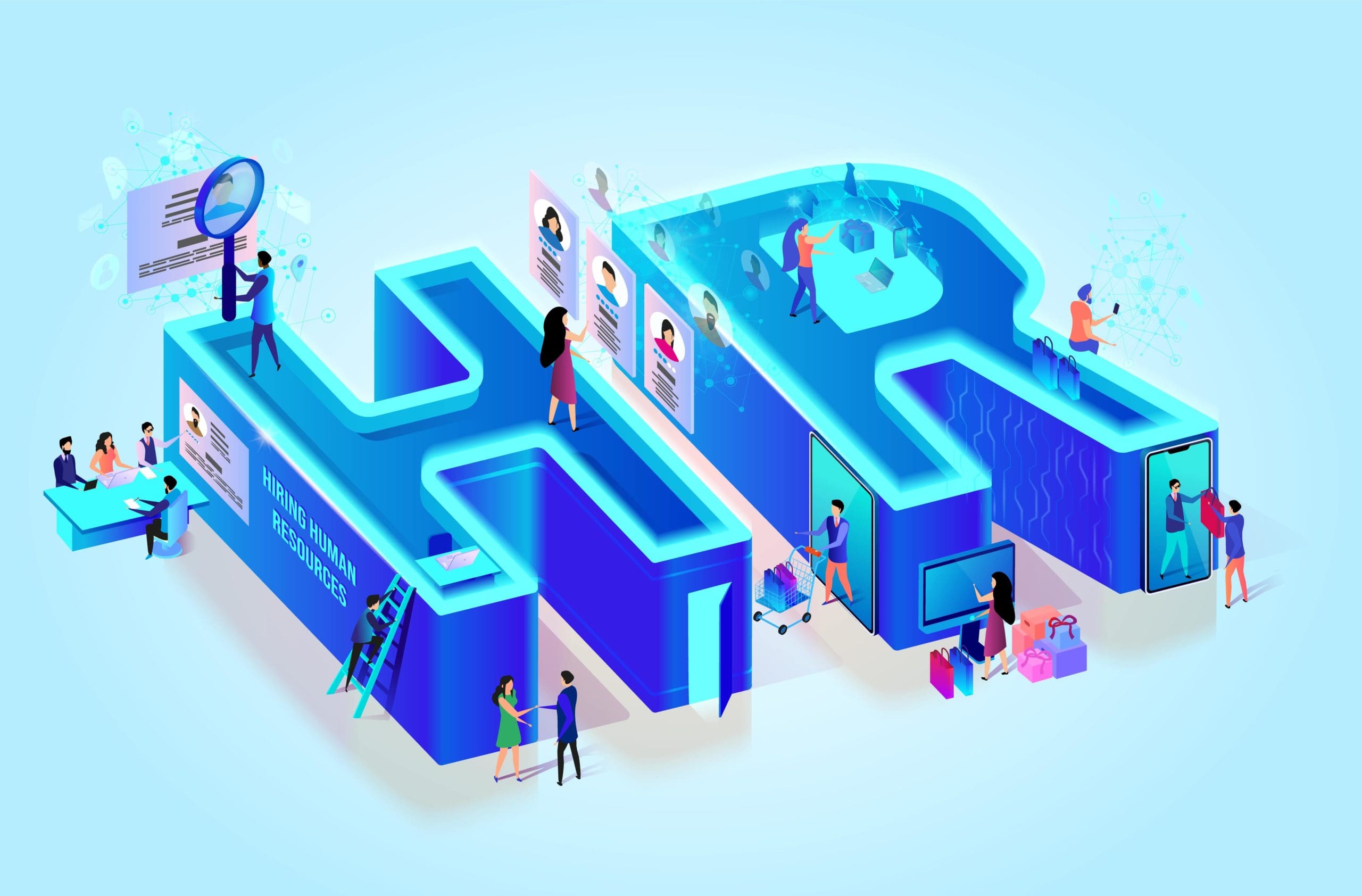 Don't just hire what you find, find what you need. The golden ticket to reduce costs with effective recruiting is to hire only candidates that you truly need to execute specific projects on-demand. So, how do you do that? Finding specialized technology employees is one of the biggest challenges tech companies face today, given the wide range of engineering abilities and skills. Hiring agencies mitigate this problem by identifying and recruiting specialized talent at a higher speed and rate than a rapidly scaling company would. Their already established talent pools give them the ability to quickly respond to on-demand needs to fill skill gaps, staff a project, or hire key experts. Highly fluid companies who work in tech – startups, medium companies, and marketing agencies – find a flexible solution in working with staffing companies that provides an impact across departments, from HR to operations, to engineering. 
Ready to hire top tech talent?
Recruiting Solutions that Adapt to Your On-Demand Needs.
Due to the increasing demand for high-skilled and highly-specialized tech abilities, outsourcing partners like CodersLink have set to work in perfecting recruitment methods while working within a vetted pool of developers to provide companies with the right and precise hire they need. Our growing pool of more than 13,000 pre-vetted candidates has helped shorten recruitment processes by 30%, increased the company's project launches, obtain follow-up funding and clients, and even saved companies up to ,000 in labor and benefits costs.
See how an investment in hiring specialized talent from LATAM looks like in our ROI Calculator. 
Take full-service digital agency, HUSL Digital (formerly known as UpTrending) as an example. The company specializes in delivering high-value results for companies and organizations and they need specialized talent to do so. They work with CodersLink to find bilingual tech-talent in Latin America with the specific talents and skill-sets clients need to work on temporary projects. 
It's not a one size fits all solution. Hiring agencies provide different models and targeted solutions that adapt to the current need of the company, including: 
Permanent Placement / Direct Hire: Refers to filling a long-term job opening where the employee works directly for the company, not a temporary staffing contract. The staffing agency helps with hiring and processing but candidates go directly into the company's payroll. 
IT Staffing: Source and hire dedicated remote developers in Latin America on-demand as the project requires it.  With this service, a headhunter seeks specialized tech talent required for a particular project, long-term or short-term contract. 
How do IT Staffing Agencies Find the Right Hire for Your Company?
Recruiting for specialized talent is as much an art as it is a science. Given today's dynamic tech industry, a computer science degree is certainly not the end-all-be-all of metrics. Recruitment agencies spend time researching methods for effective recruitment, onboarding techniques, and cultivating a community of developers that they trust, vet, and tap into regularly. At the same time, they are very much in tune with your company's specific needs so that they search for the best-suited candidate. 
A qualified hiring agency will have:
Well-established connection to a pool of talented developers and software engineers.

Familiarity with their developers and/or the community they work with. 

An efficient business process to assist client companies with business responsibilities.

Knowledge of immigration and legal requirements in the country where they are located. 

Stringent vetting system with standards of excellence based on real-world experience, education, past projects, skills assessments, soft skills, creativity, and more.

Have a system in place that caters to your company's needs and objectives. 

Structured communication channels with the client company to ensure a working partnership. 

Research teams that perpetually assess the talent pool, collect data, gather feedback, assess strategies, and make corrections to the process. 

Have in-place resources that assist with hiring that will transfer to savings for you.
With these systems in place, a hiring agency will be able to mobilize immediately and search candidates for specific skills or project needs. This will save your company time and effort.
Take one of our partners, PayLock, as an example: this progressive company offers an innovative arsenal of parking enforcement products and services. They use CodersLink on-demand to support their core HQ team in New Jersey, hiring specific talent when they need to accelerate their development tickets or add increased support for their non-essential business tasks. They value the flexibility to add/remove, the ability to find the exact talent they need, and the speed to hire them. 
Use our ROI CALCULATOR to learn the cost of using on-demand talent pipelines.
The Route to Improving the IT Recruiting Process
Posting on job boards is not the most effective way to seek out specialized talent. Some of the most common issues faced by startups and mid-sized businesses as they look to expand their teams is a lack of experience implementing recruitment efforts to their full potential and lack of access to qualified talent. 
Agencies Shorten the Recruiting Learning Curve
Effective recruitment is an ever-changing process. As the needs of the industry change and the company's adjust, the recruitment process is continually refined and fine-tuned. 
Staffing solutions or a third party hiring partner: 
Helps rethink recruitment strategies based on the company's specific needs, projects, and criteria. 

Targets resources and efforts effectively.

Takes care of the hiring process

Takes care of payroll, immigration, and other business processes 
Agencies Help you Find the Qualified Talent you Need
Another big hurdle companies face is their disconnect from a reliable source of qualified talent. Oftentimes, companies simply don't know where to look or how to target a quality source of talent. 
Staffing solutions or a third party hiring partner:
Implements a rethinking of the source of talent 

Understands your needs and business objectives

Adapts to your needs and business objectives

Locates and sorts through qualified candidates for specified tasks and projects 
Tapping into Mexico's and LATAM's Talent
Here at CodersLink, we have invested a significant amount of time and resources in Mexico's low cost—yet highly-qualified, trained, and educated—market of tech talent. Here's some of what we've learned:
Building and scaling a team in Mexico has been an effective strategy for startups, mid-size, and large-scale companies. 

Mexican developers are not only technically trained but gain real-world experience. They are versatile, creative, and adaptable employees that serve a variety of roles in companies across the U.S.

Having a third party take over business processes, payroll, immigration, and legal arrangements frees up resources and relieves strain on the client company. 

Taking care of immigration, payroll, and other administrative tasks frees up the client company to focus on assimilating their new hire into the project/process.

Rethinking and better understanding the source of the talent has a considerable impact both on short-term projects and long-term hires. We've become familiar with the developers we work with. 

Because of its proximity to Silicon Valley and other U.S tech powerhouses, cities like Guadalajara, Monterrey, and Mexico City, offer a nearshore alternative that facilitates travel and communication. 
We have a symbiotic relationship and rooted presence in some of Mexico's most thriving tech cities. This allows us to give you the pipeline size and depth to meet your needs. We've helped companies like TripLoop—an award-winning mobile and web platform that facilitates group travel company's communication— find specialized tech employees. They are using CodersLink to assist their mobile engineering team with accelerating their app launch.
Are you ready to build your next team with highly-qualified talent? Don't just hire what you find, find what you need. 
What other challenges do companies face when looking for specialized talent? Let us know!